Instant Pot Chicken and Stuffing- this Thanksgiving-style dinner is so easy to make in a pressure cooker. It can be made in just 30 minutes. Pure comfort food.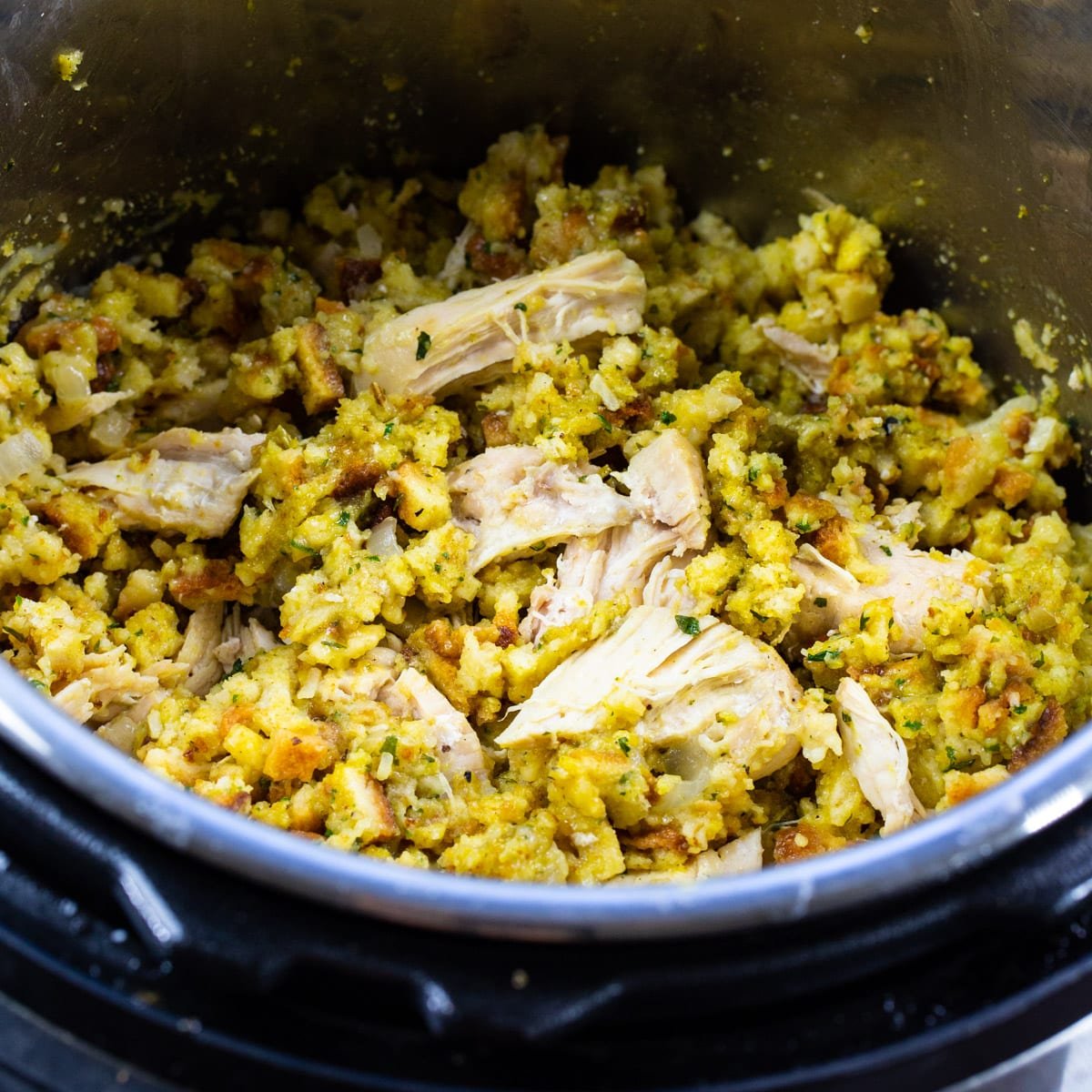 Ingredients Needed For Instant Pot Chicken and Stuffing
Chicken Broth
1 1/2 pounds boneless, skinless chicken breasts (about 2 large)
Garlic Powder
Salt and Pepper
Onion– white, yellow, or sweet
Celery– can be left out if you don't like it.
Condensed Cream of Chicken Soup– or you can use Condensed Cream of Celery or Condensed Cream of Mushroom.
Stovetop Stuffing Mix– 2 boxes. Do not prepare the stuffing. You will be adding it dry.
Melted Butter
Shredded Colby Jack Cheese– optional
This recipe is a great way to stretch 2 chicken breasts into a meal that will feed a family of four.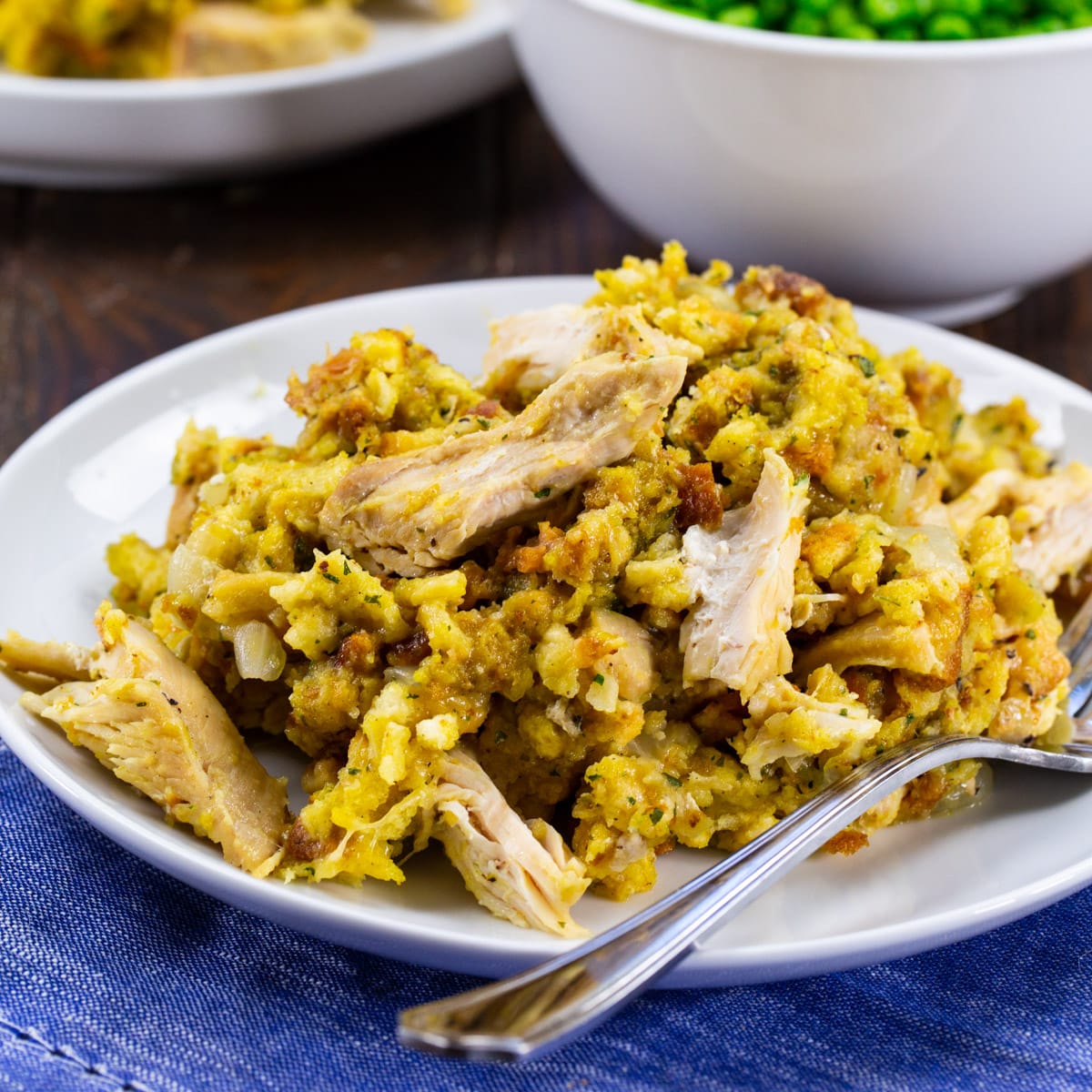 Substitution For Canned Soup
Substitution For Canned Soup
If you don't like using canned soup, I get it. There are tons of recipes on the internet for making homemade condensed soup. You can use that instead. Just less convenient.
Equipment Needed
A 6 to 8-quart Pressure Cooker. I use the Instant Pot 6-Quart 9 in 1 Pressure Cooker.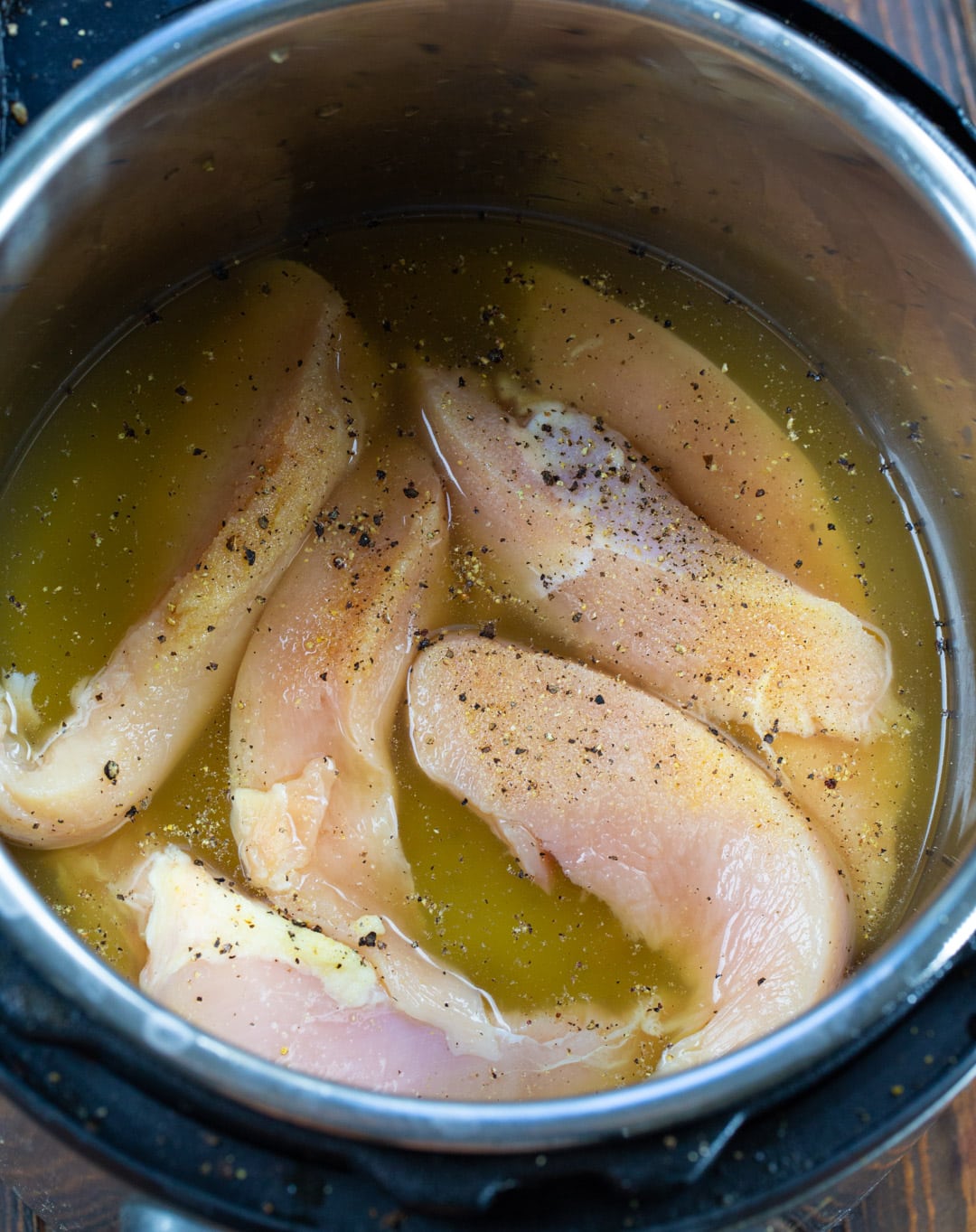 Recipe Tips
Be sure to add the ingredients to the Instant Pot in the order listed to prevent getting a burn signal.
If the stuffing is dry, you can add more chicken broth.
Subsitutions
Condensed Cream of Celery or Condensed Cream of Mushroom Soup can be used instead of Condensed Cream of Chicken.
You can use any flavor of Stovetop Stuffing.
The cheese can be left out or substituted with mozzarella or swiss cheese.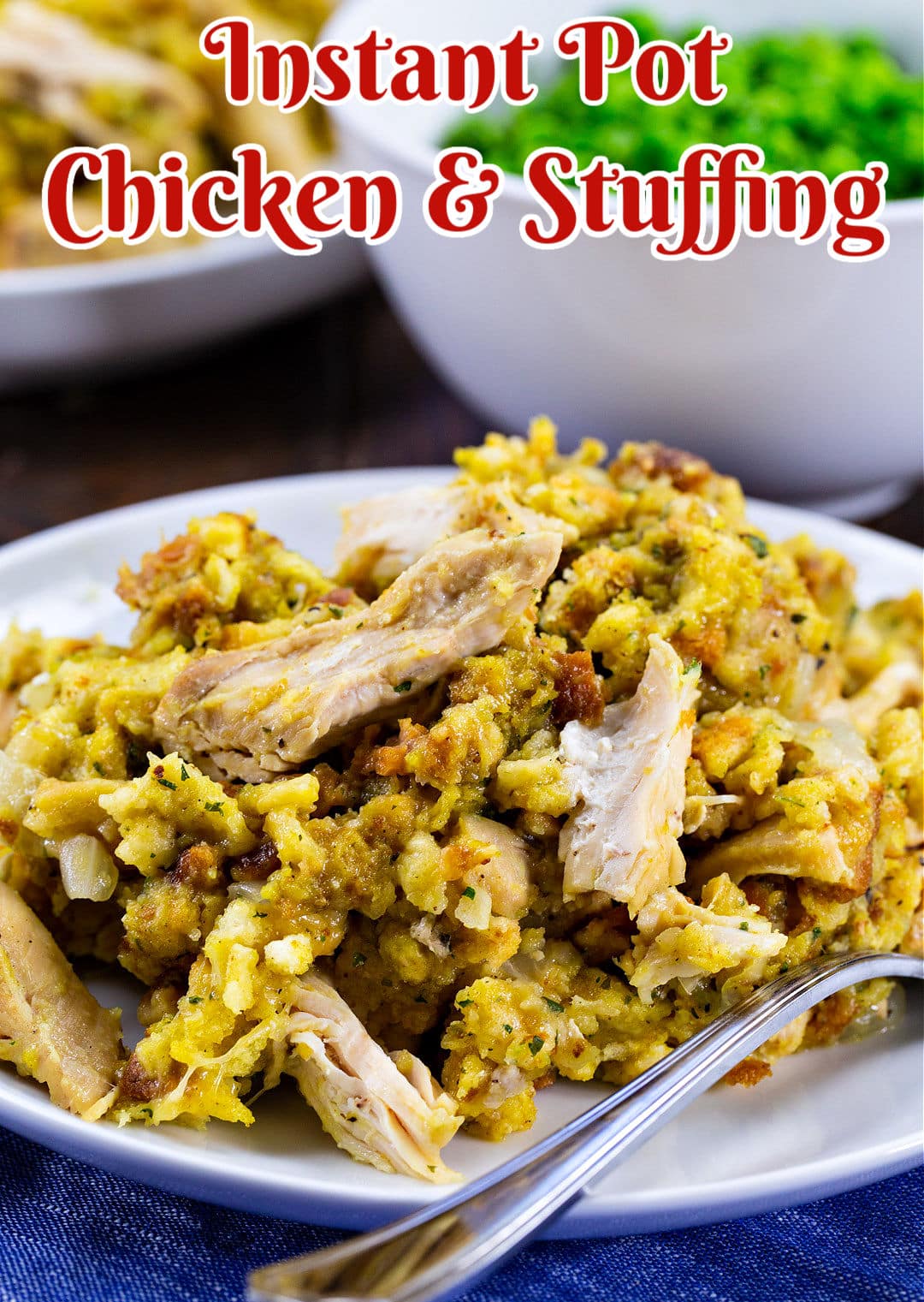 What To Serve With Instant Pot Chicken and Stuffing
Pour chicken broth into Instant Pot. Cut each chicken breast into 3 to 4 strips and place in Instant Pot.

Sprinkle garlic powder, salt and pepper over chicken.

Sprinkle diced onion and celery around chicken.

Spread condensed soup on top of chicken.

Place lid on Instant Pot. Make sure valve is in "sealing" position.

Set to Pressure Cook High for 10 minutes.

Let do Natural Release for 5 minutes.

Turn valve to venting position to release remaining pressure.

If desired, shred chicken with 2 forks. Or you can leave it as is.

Add dry stuffing mix, melted butter, and cheese. Stir well. Cover with lid and let sit a few minutes.

If stuffing is too dry for your taste, add a little more chicken broth.
Want to Save This Recipe?